BUSINESS CENTRAL FROM 9900 EURO?
IS IT EVEN POSSIBLE?
Of course, it is! We have proven it in practice. In many organizations, we have successfully implemented Microsoft Dynamics Business Central many times in 4 – 6 weeks. And you will receive a ready-to-work system in such a timeframe!
The methodology and work schedule we haveprepared is based on the functionalities andreliable data from the finance and accountingmodule. From there, it's a simple way to expandthe system in handling warehouses, production,or projects.
We will also help you select other tools from the Microsoft family of business products that will improve your team's daily work.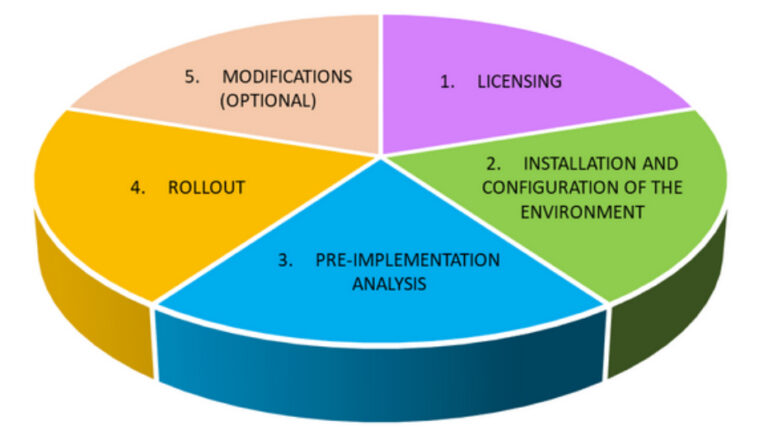 Installation and configuration of the environment
Pre-implementation analysis
In the following section of the guide, we have described each in detail and included information on the estimated time consumption of each task and issue. The result of these values is a framework project budget of €9900.
Pay special attention to content labeled:
In these excerpts, you will find relevant information to reduce the risks associated with the implementation process and optimize costs.
These are hints and tips for each stage of thework, summarizing the essential elements ofeach step.
You can learn the details and ask if anythingneeds to be specified. We are at your service.
Are you interested in this article? Are you looking forward to the next parts? Click here to see the full story